What you need to know ahead of time:

Your store url that you use to sign into the cloud. (ex.

https://cstore.rpos.io

)

Your username & password that you use to sign into the cloud
Steps
Go to the app store on your iOS or Android device.

Search "RPOSIO" and download the app. For iOS the app is called "iHandy" and for Android it is called "aHandy".

Once you have downloaded and opened the app you will be asked to enter the url for your store. Type in the whole url as shown in the pic below and replace "licenseme" with your database name. (Make sure to include the https://)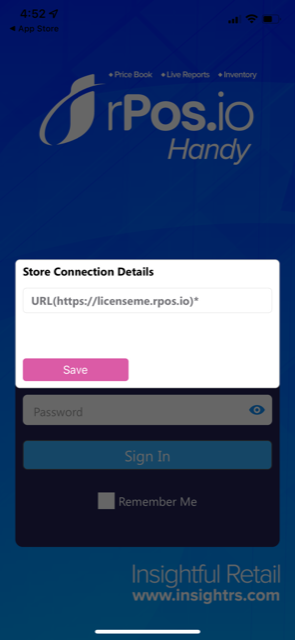 When you have successfully logged in you will get this pop-up: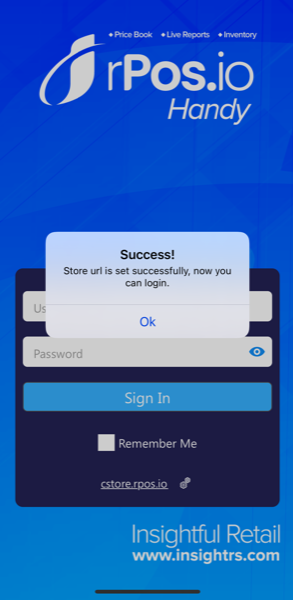 4) Log in with the username and password that you use to log into the rPos.io cloud. When you have logged in the app will begin a sync of your items. The time to sync will vary depending on your internet connection. This sync only happens when you sign out and back in again.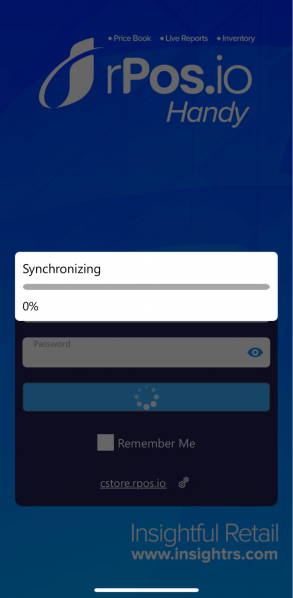 5) When the sync is finished you will be sent directly to the main screen. You can now adjust inventory, change prices, see sales data, and more!!!
Have additional questions? Email – [email protected] and our in-house support team will be in touch asap.