Pricing
Big Retail Software Features…Small Retail Price.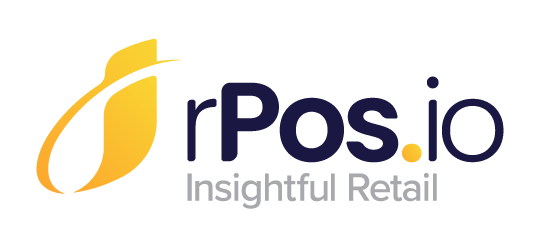 | | |
| --- | --- |
| Product | Monthly / Annualy |
| Price Book | $29 / $349 |
| Reporting | $29 / $349 |
| Receiving EDI | $29 / $349 |
| Inventory | $29 / $349 |
| POS Workstation | $29 / $349 |
| | |
| --- | --- |
| Product | price |
| Data Onboarding | $240 |
| 3 Hour Timeblock | $360 |
| 5 Hour Timeblock | $500 |
| | |
| --- | --- |
| Product | price |
| AGDC P-PAPI Light/Pro | $69 / $129 Annual  |
| Altria Scan Data | $25 / $300 |
| RJ Reynolds Scan Data | $10 / $120 |
| Altria Loyalty | $15 |
| Patron Points Loyalty | $25 / $300 |
High Value
Our software has an incredible (and growing) list of features. We are in continuous development to increase its capabilities and performance for you. Most importantly, we offer the software, and our support services at some the lowest prices in the industry. This ensures you get high levels of value for your investment.
Flexible & Fast
You need to make important decisions every day in retail. How much do I order? Which products do my customers really demand? Do I have my prices set right?
Is my stuff walking out the front door? All these questions, if ignored or answered incorrectly, can really cut into your bottom line. Our reporting system allows you to produce reports quickly and in extremely useful formats.
Most Frequently Asked Questions
Do you sell or rent (monthly fee) the software?
Both.  Our backOffice software is SAAS, software as a service, so you pay monthly for this. Some of our other products are one time purchase.   
Can I Use The PC For Other Software?
Absolutely. backOffice™ is a very stable, simple (from a technology standpoint) application that uses a small amount of resources and plays nice with other programs you may have installed.
Can I Use A Laptop?
Yes. Just consider that some of our products require daily communication with your Point of Sale, so you can't take your laptop with you and forget to bring it back.  
How Long Does It Take To Get A Store Up And Running?
This is up to you. If you are already scanning (or can get a file from your vendors) and we can convert a database, you can be ready to use the software immediately. If you choose to build a file from scratch it can take weeks to months depending on how many products are in your store and how hard you work on it.
Where Is The Data Stored?
The data is stored (and backed up automatically) on Amazon's RDS.  POS Workstation uses a local in-memory database just in case the internet goes down.
What Sort Of PC Is Required?
backOffice™ will run on any reasonably new computer. Ideally at this point you should be running a PC with Windows 10.  We recommend the Chrome browser.
How Do I Get Support?
Call or email us with questions. We can log into your computer using our helpdesk software to fix anything that is wrong or provide training.
Is It Online Software?
Yes and No. The backOffice™ is in the cloud, the POS is local.  If the internet goes down at your store, you can keep selling, without a hassle.  When the internet comes back, the system automatically syncs.
Can You Create A Scan File From Our POS If We Are Already Scanning?
Yes, as long as the data can be extracted so that you can fill out our Excel template spreadsheet. 
Can We Receive Orders From Our Wholesalers?
In most cases yes. The wholesaler simply needs to use any industry standard format in the files they send you, and they usually do.
Can I Start With Pricebook And Reporting And Add The Inventory Module Later?
How Does It Get Installed?
This depends on you.  Once the data is onboarded you can begin using the software right away.  Communications with your Passport/Commander must be set up by your gas pump controller technician.
Can I Customize Reports?
Currently our reports are provided in grids.  These grids are interactive including the choice of columns, sorting, and other options.
We'd Love To Hear From You
1280 N Shore Road
Hadley, New York 12835
USA
172 Cessna Drive
Trenton, South Carolina 29847
USA
Pick your store type & we'll show you the way.