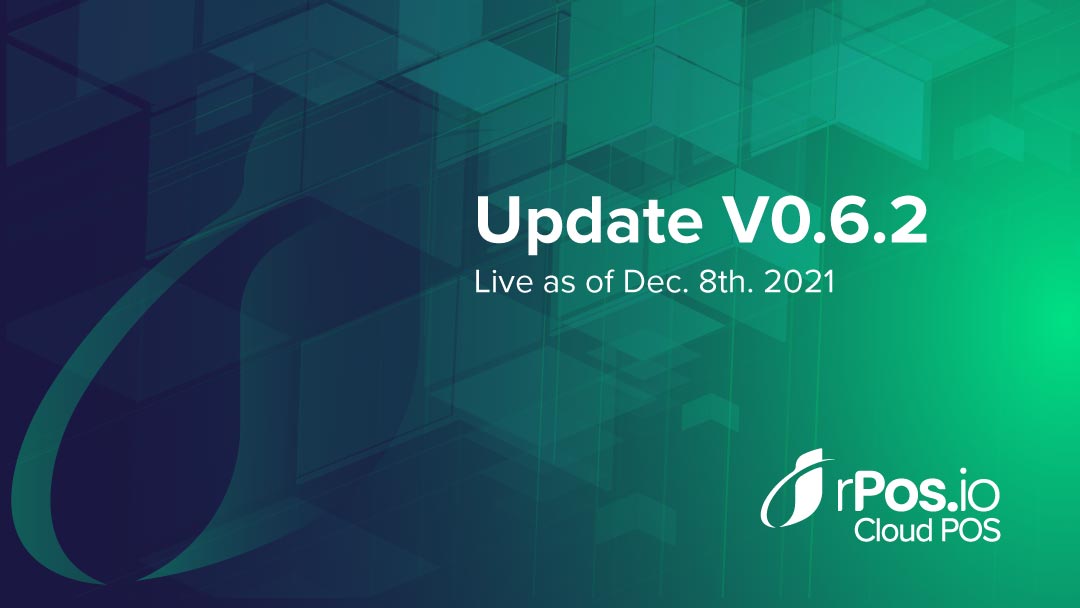 Summary
On Dec. 8th. 2021 we released a new version of our rPosIO Cloud POS software, version 0.6.2. All customer rPosIO Cloud POS workstations were upgraded to the new version. 
In this release, many of the bug fixes involve how the POS functions when it is unable to communicate with the cloud application and what happens when communications are re-established between the POS and the Cloud application.  
The rPosIO Cloud POS workstation can now run offline, without any issues, as long as the rPosIO Cloud POS workstation has been synced with the customer database at least once.  Once communication between the rPosIO Cloud POS workstation and the Cloud application are restored, all transactions will be updated in the cloud along with all the totals in the various reports.  The operator will receive a message that offline syncing is occurring if they try to log out of the POS or exit from Sale Mode. The operator is able to ring up transactions normally during the syncing process.  
Bug Fixes and changes from version 0.4.9 to the latest version 0.6.2:
Additions

New Age Verification screen with the ability to scan a driver's license.

New Keyboard pop up screen on the store connection details screen.

New setting in the discount section that adds the ability for discounts to recalculate tax based on net amount or apply tax to the total amount.

Issues & Bug Fixes

Offline Mode and & Syncing Functionality issues with retail transactions, history reports, creating sessions, and starting a new business day.

Duplicate transaction issues.

Incorrect recalculation of promotional discounts after an item is voided.

Incorrect tax values in the summary section of the POS screen when an item is voided.

Negative item issues with tender history, tax history, and receipts.

Sufficient Funds error message on refund transactions.

Change greater than $999.99 error messages.

Discounts incorrectly being added to an empty transaction.

Cancel button functionality issues on the Modify Price Entry Screen.