The perfect system for you.
Complete POS Systems
In the past 30 years we have completed installs in all 50 states, Canada, South America, and US Virgin Islands. From our first independent liquor store installation to the large chains we support now, there is one thing our customers have in common: the need for performance, reliability and value from their POS system.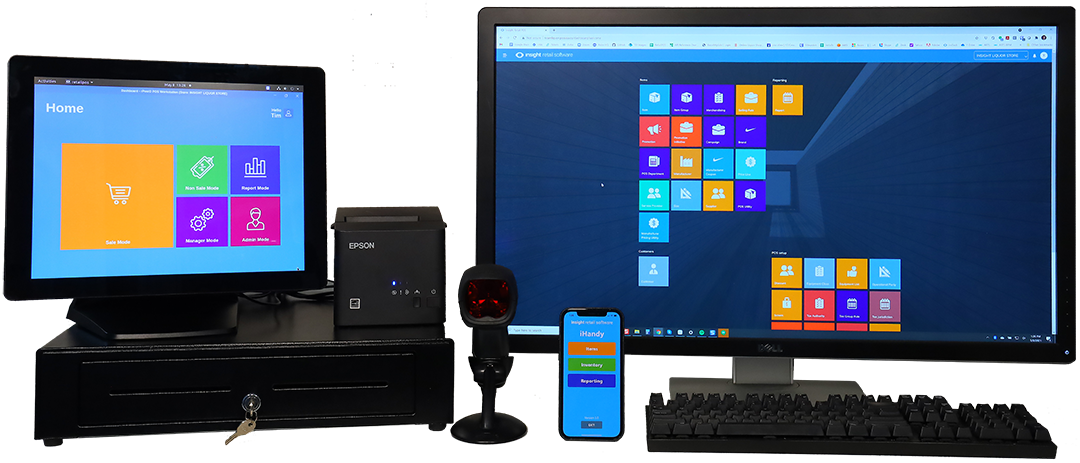 Point of sale excellence.
Hardware, software, our expertise, and you.
We have developed a state-of-the-art system using the industry's most current and powerful tools.  The POS Software is an Electron app (like Visual Studio Code, Slack, Skype) that can run in Windows or Linux.  BackOffice™ lives on AWS and is Python, Angular, Elasticsearch etc, etc, etc…you get the idea, it's amazing.  Hardware is carefully chosen.  The solution is real-time, easy to use, fast, powerful, resilient, incredible.
Perfectly designed to help you take people's money…
Designed to improve checkout speed, reduce error, eliminate customer complaints & reduce cashier training time.
Lives in your store, installed on either windows or linux operating system. No worries if the internet goes down.
Perfectly integrated with your credit card company, so taking people's money could never be easier.
Sync at all times with your cloud backoffice™. Price- changes immediately take effect, and sales are available in real-time for ultimate control of your deal.
Its just great, that's it…
This software has it all.  Its fast, it's efficient, it's easy to use, its colorful.  It has awesome automatic discounting capability and customer loyalty options. New products and prices update instantly from the cloud and item sales history and inventory levels are immediately available in the cloud.  Integrated credit with optional cash discount is available.
Of course, backOffice™ V4 in the cloud is the source of all programming for the POS and destination for all of the results.  Awesome Price Book, revolutionary new approach to Reports, Inventory, Receiving and EDI, its all there. We went to the end of the earth to deliver speed via Elasticsearch technology.
And then there's Handy, our iOS and Android apps.  Item Maintenance, Live Reporting, Receiving and Inventory of course.
Carefully chosen to provide awesome customer experiences…
We have chosen high-quality components from companies with a large US presence.  Touch Dynamic, Epson, Metrologic and Unitech are our brands of choice.  You're going to pay more, but its worth it.  The equipment will perform and look beautiful.  Your customers are going to be impressed.  You will have the knowledge that the equipment and the companies backing you up will not let you down.
What's Included….
Touch Dynamic Pulse Ultra, i3 7200U Processor, 4G Ram, 128G SSD
2 X 20 Customer Display, attached or separate pole
Epson T20III Printer
Metrologic MS3780 1D Laser Scanner or Unitech MS852 2D Imager
Touch Dynamic 16 x 16 Cash Drawer with Metal Bill Weights
Ships with all cables installed
Ships with software pre-installed
We've made it easy
We've chosen the hardware for you, and we are confident it will impress you today and tomorrow.
Fine tuning
We'll ask you questions about your operation, departments, medias, discounts, tax rates, etc.
Build your scan file
You can build your own database using our spreadsheet template and import tool.  We'll help you!
Configuration
We configure the system with your data & necessary settings.
Signed, sealed & delivered
After you receive the system we'll walk you through the steps to get everything operational. Nifty Support. Thrifty Price.
We'll work closely with you & your staff to provide hands-on training, demos, and provide you with a catalog of training materials that'll help you creatively solve your problems with your software.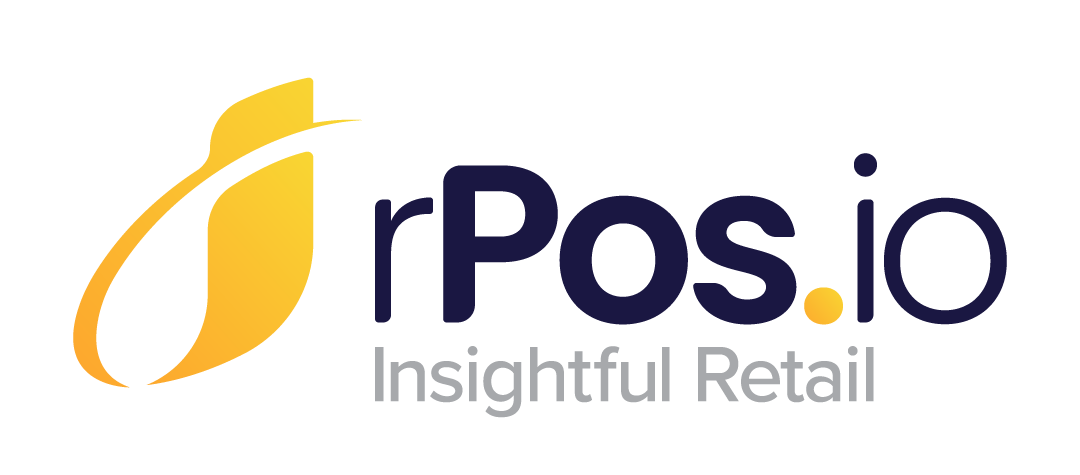 backOffice™ V4 is now in the cloud!
V4 of our backOffice™ is now in the cloud and represents the pinnacle of our dedicated efforts to help you do better using our technology. We have created a fast, feature-rich software that lives on Amazon Web Services (AWS) and in your store. Our V4 backOffice™ is the best there is in the market.
We'd Love To Hear From You
1280 N Shore Road
Hadley, New York 12835
USA
172 Cessna Drive
Trenton, South Carolina 29847
USA
Pick your store type & we'll show you the way.