Combined with Pricer makes tobacco pricing quick, convenient, and compliant.
What
Pricer

Does

Insight Retail Software is proud to announce the release of Pricer on our rPosIO Cloud!  We worked with Altria (AGDC) to integrate their Price Promotion API with our Pricer application. This integration enables you to securely receive and apply tobacco pricing & promotion information specific to your store.

We're also making Pricer free for everyone from July 1 – Sept. 30th, 2021.
Accuracy
Quickly view items included in your allowances.
Plan ahead with starting & end times for Multi-Pack and Loyalty promotions.
Efficiency
Update pricing on all products at the same time.
Send price changes to the Point of Sale.
Goodbye sales reps.
Compliance
Confirm that your prices are under the max suggested retail selling price.
Know the quantity restrictions for Multi-Pack and Loyalty allowances.
Prevent loss of incentive money due to pricing mistakes.
Profitability
Calculates margin percentages including Buy-down allowances revealing true profit.
Automated Tobacco Price Management allows you to focus on other portions of your business.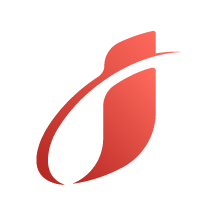 Get Started
AGDC Price Promotion API + rPosIO's Pricer
Retailers are required to sign Altria's API Access Consent Form indicating interest and consent to generate credentials for interacting with the API that are then shared with Insight Retail Software.
1
Call 866-928-3510 (Option 4) and tell your agent you'd like to sign the consent form authorizing Insight Retail Software to access the API on your behalf.
2
Proceed to our signup form below to submit your store and payment information. We'll then immediately schedule to get Pricer running for you.
Get your prices right, save huge amounts of time.  Oh Yes!
We'd Love To Hear From You
1280 N Shore Road
Hadley, New York 12835
USA
172 Cessna Drive
Trenton, South Carolina 29847
USA
Pick your store type & we'll show you the way.