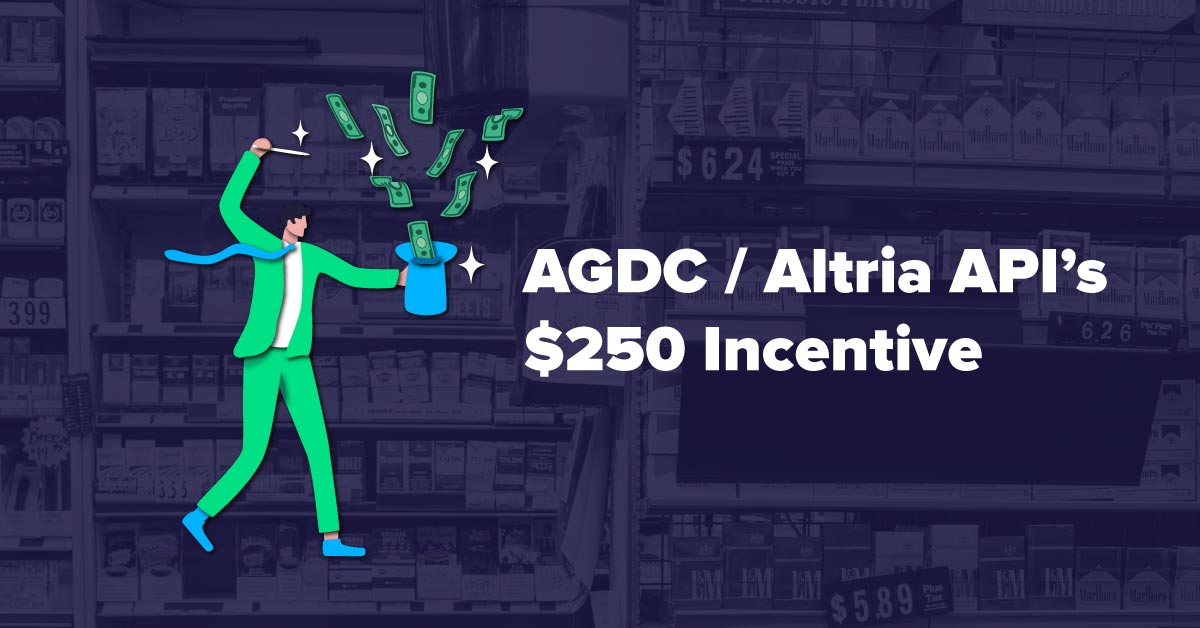 Summary
AGDC is introducing a one-time API Incentive to help tobacco retailers access and utilize AGDC Price Promotion API.
The incentive is designed to help retailers with development costs, software investment, and/or 3rd party service provider subscription costs associated with accessing & utilizing the API.
How do I get the $250 API Incentive?
1. Sign Altria's consent form to give consent to your chosen 3rd party (Insight Retail Software) to access the API on your behalf.
Call: 866-928-3510 (Select Option 4) or Email: [email protected]
2. Use our tobacco Pricer web app to connect to AGDC's API. 
Sign up for Pricer here for free.
Note: Consent to call on AGDC's API can be given to more than one 3rd party company.
AGDC Price Promotion API will communicate the following PM USA, USSTC, JMC and Helix Innovations information:
Monthly Promotional Allowance rates, to include Multi-Unit and Loyalty funds, where applicable, at a SKU-level;
Information on Retailer's Promotional Elections at the Store-level;
Effective dates, Promotional Allowance changes from the previous Promotion Period, and Marlboro Non-Promoted Eligibility Prices;
Multi-Unit eligible quantities, maximum allowances per multi-unit transaction, and maximum daily loyalty transactions per loyalty ID, where applicable;
Identification of Revenue and Product Promotion SKUs.