Updates to the Cloud Reports
We have some major new updates to our cloud reports that we are excited to share with you all! This is the first step in some big improvements to the Rposio software suite. 
You will notice that there is a new report area called "Daily Sales". (More on that in a minute.) Also, some of the familiar reports that you use most are now found on the main screen. All of the grid reports still exist, they are behind the "Grid Reports" button in the picture below: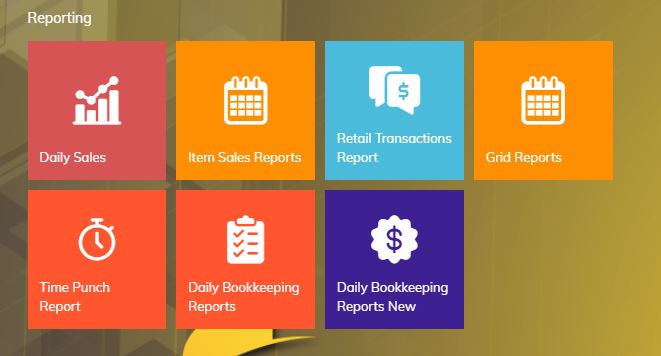 The big new feature here is the "Daily Sales" area. In there, we packed in the info that you most want to see, all in one place.
First up is the Sales Ledger. 
This one page document shows your store totals for the day. Sales, Tenders, Refunds, Taxes, Department Sales totals, etc. You can print from here or even export to Excel.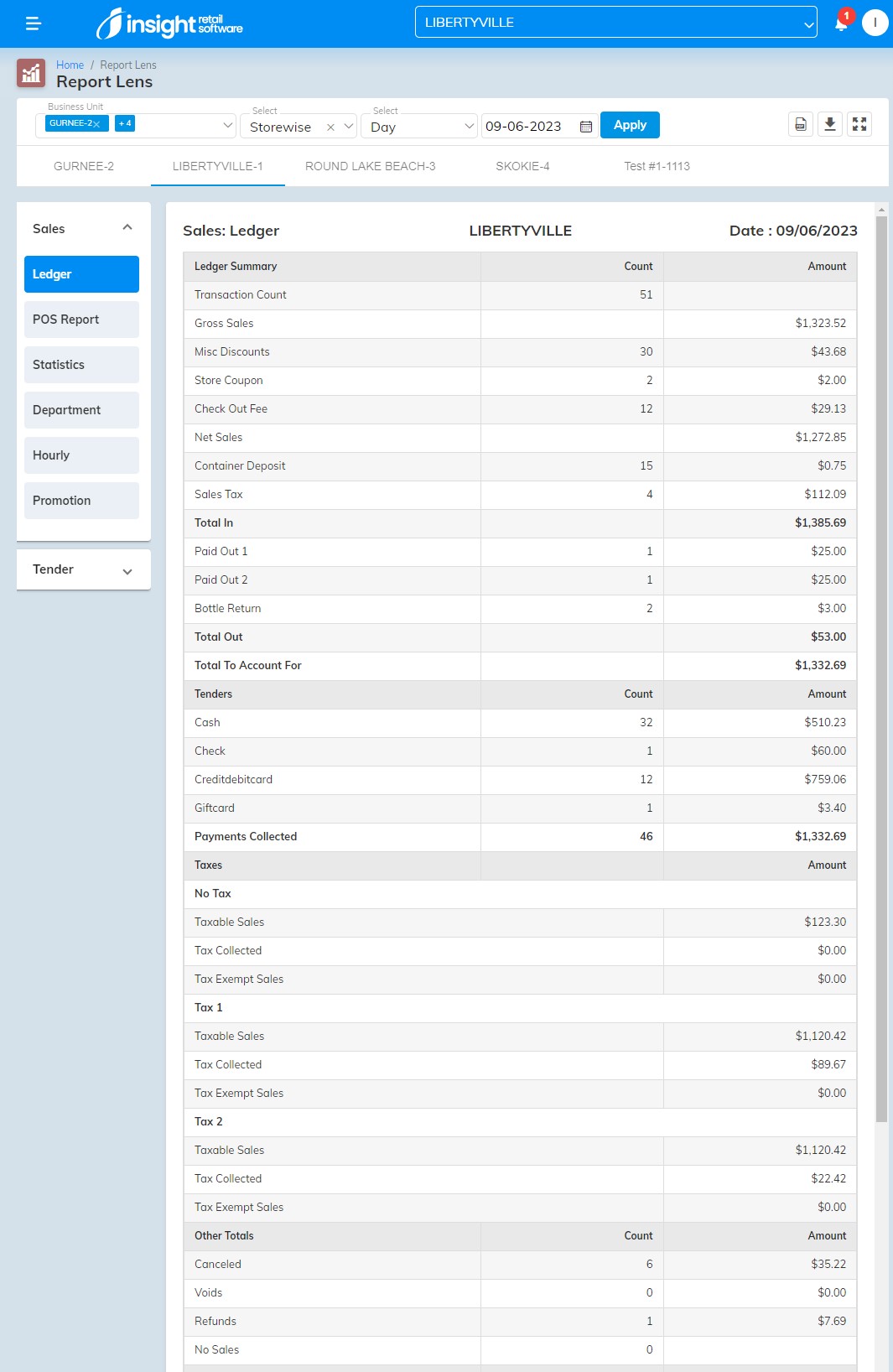 Next is the POS Report.
This is currently known as the Daily Bookkeeping Report. It can be set to show sales info by operator or workstation. You are able to view multiple operators or workstations at the same time, and easily print to pdf or your local network printer.
After that we have the new Statistics page.
This is a dashboard-type view of some of your store stats. In addition to your basic sales info, you can see your average basket $ and items per basket. You can also easily spot if there were a large amount of voids, no sales, safe drops, and more!
Next up is the Department R
eport.
This gives you the top ten departments by sales.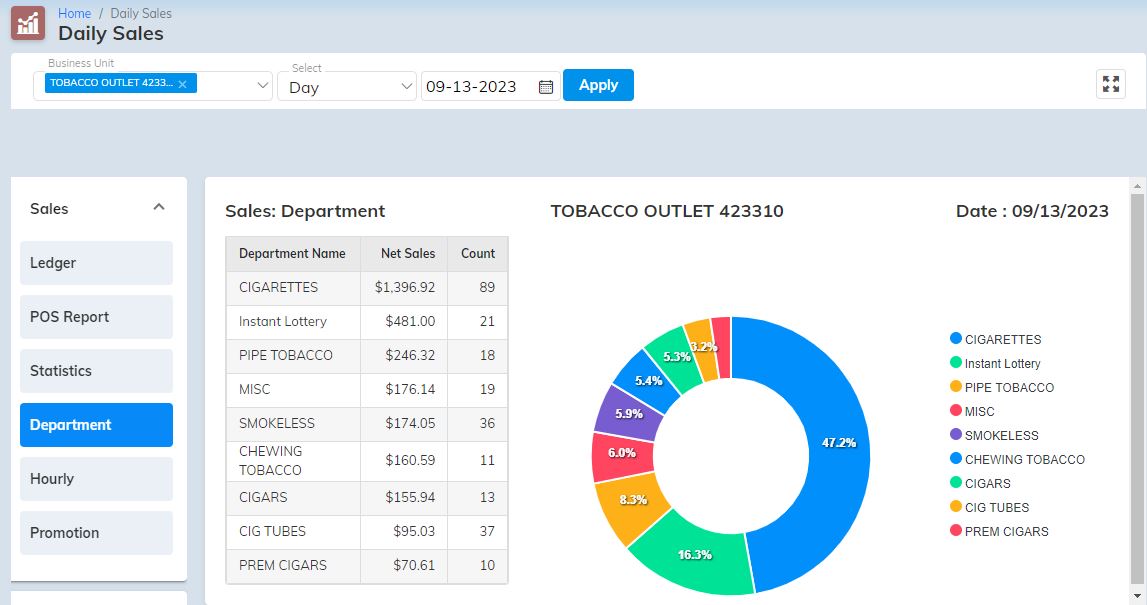 Hourly Sales is next.
This report shows your sales by hour and operator. You can see when you are busiest, and which employees are doing the most transactions when. You can even easily export this to a jpg image.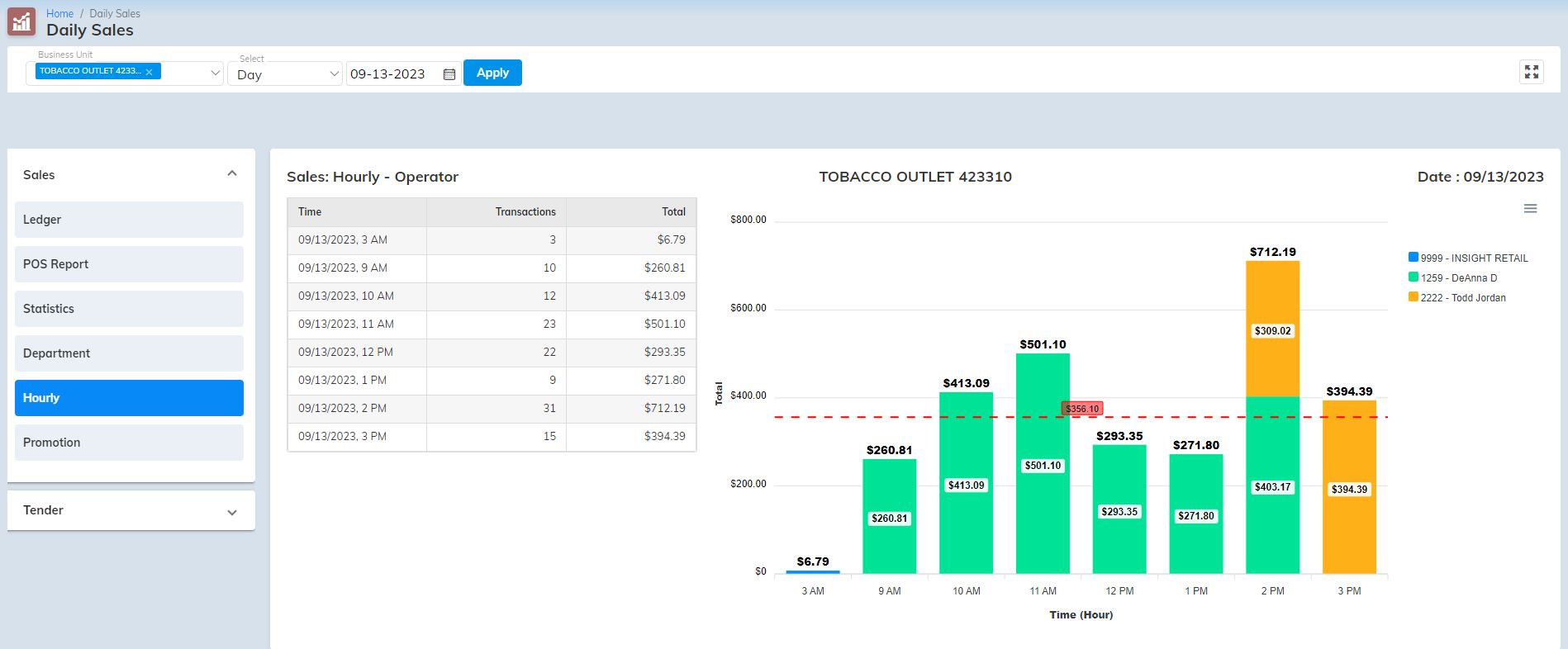 Lastly is the Promotions Report.
This page gives you a clear view into how your promotions are performing. 

Over the next few weeks we will be phasing out the Daily Booking Report, Analytics Report, and the New Daily Bookkeeping Report. Please take some time to look through these new reports and let us know what you think!